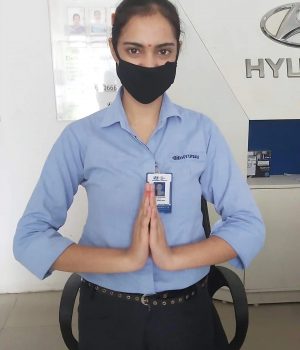 DS Hyundai Automobiles serves trust before selling off its services. We acknowledge your efforts in constructing the decision of owning a Hyundai car, and we practice hard with the latest technology at hand to give you a personalized, unforgettable experience of our service.
DS Hyundai is an Authorised Hyundai service center in Noida. We believe in serving trust before selling off our services to our customers. We have been rated best in the town on quality and customer satisfaction. We have a talented and experienced workforce, well-trained and always ready to treat your car luxuriously.
The day you enter DS Hyundai Service Centre gates, you receive perfection for the cash you spend.
We treasure the quality of our services with utmost diligence. Our team is wise enough to tackle any of your queries or problems related to your vehicle. The moment you enter our zone of service, you will appreciate your choice due to the efforts we make to create your visit everlasting.
It includes everything from checking your vehicle to repairing the minors in a scheduled period. Read More . .
We believe in offering best Bodyshop services to your vehicle. While covering everything small scratches to major damages. Read More . .
We deals in Hyundai Genuine Parts tested under various simulated extreme conditions to ensure Quality, Reliability and Durability. These are always prove to be a sound investment for your car. Read More . .
Extended warranties are vehicle service contracts that provide continued coverage for certain repairs and parts of your Hyundai vehicle at an extra cost. Read More . .
Hassle-free Cashless or instant settlement for all Own Damage Claims related to car insurance. Read More . .
In the urge to do our part in saving the environment we help you by providing pollution check service. Read More . .
Don't take our word for it, hear what our happy clients have to say